06 May 2020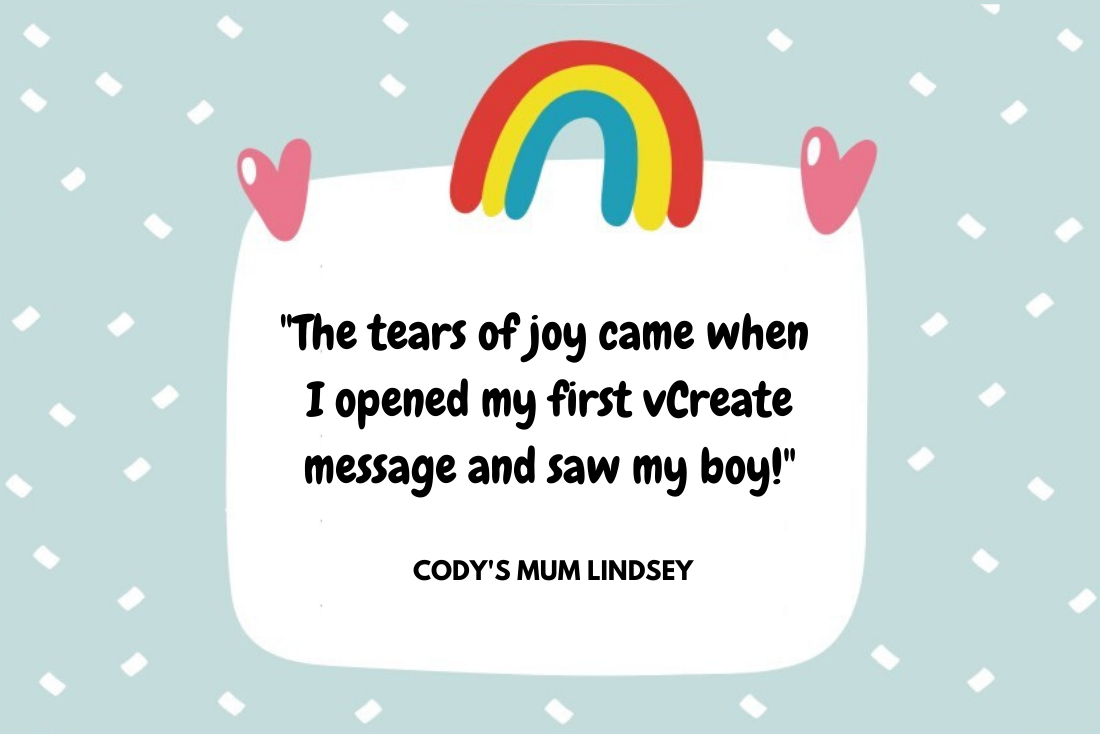 Last December saw
Zoë's Place Baby Hospice
in Middlesbrough become the first hospice to implement vCreate. They use it to record and send secure video and photo updates of the children in their care, to parents when they are apart.
We are delighted to now share that Children's Hospices Across Scotland
(CHAS)
have also begun using the system to help support their families, and they have already received some wonderful feedback. Lindsey's son Cody is supported by
Robin House
, one of the centres run by CHAS, and she said:
"Our family have experienced an incredibly difficult time, and the anxiety of being separated from my son has made it unbearable at times. Robin House wouldn't let me feel like that and shared all his events and special moments with me in real-time. The tears of joy came when I opened my first vCreate message and saw my boy! A feeling of peace came over me at once knowing he was alright and enjoying himself."
Eilidh Grant is the Activities Coordinator at Robin House and as she explains:
"It can be difficult for families to leave their child at the hospice on their own, especially if it's for the first time. By using vCreate we can send instant updates and it means parents can keep in touch with their child no matter where they are or what the time of day. This helps ease any worries and reduces separation anxiety, and is also a great way to capture special moments that families can treasure forever."
We are so happy to hear that the system is providing comfort and reassurance to parents and helping to build a library of memorable moments. We would love for more hospices to benefit from this service, so we are offering vCreate to all children's hospices in the UK free of charge. Ben Moore, Founder of vCreate, says:
"We want to do whatever we possibly can to help support families, healthcare workers, and patients in children's hospices across the UK. We know from our experience in neonatal and paediatric intensive care units that these updates make a real difference to families' mental health, and help with staff morale during these extremely challenging times."
To enquire about getting
vCreate
up and running in your children's hospice at no cost, please
contact us
.