01 February 2019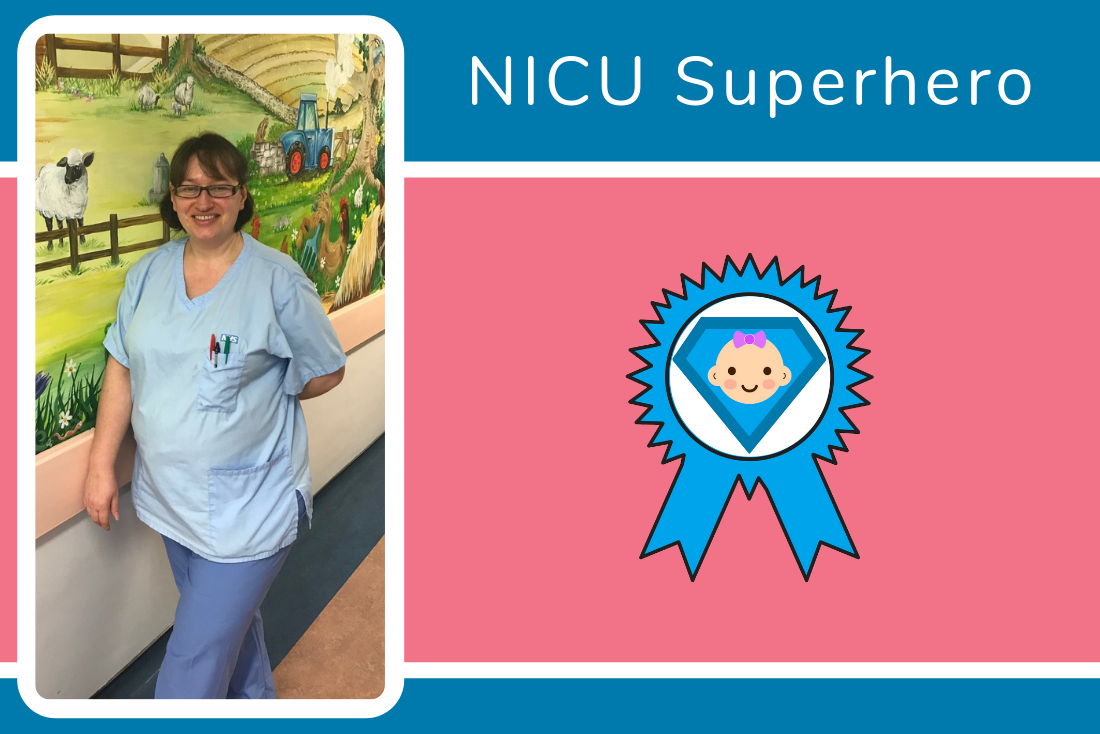 Today's NICU Superhero is none other than
Milly Milinkovic
from the Buscot Neonatal Team! Milly was nominated by Phillipa and Tabitha's mum, Katie Marie Belcourt, following their premature birth at 29 weeks gestation in August 2017. After the girls spent time in the Special Care Baby Unit at the Royal Berkshire Hospital in Reading, Katie told us:
"I would like to express our heartfelt thanks for the Buscot Team at the Royal Berkshire Hospital in Reading for taking such good care of our twins after their premature birth. It's hard to put into words how much gratitude I have for such a fantastic team, who ultimately saved our babies' lives and helped them to thrive into the beautiful little girls they are today."
Katie nominated three members of the neonatal team for our NICU Superhero award, and they were
Louisa Cantwell
,
Melanie Murphy
and Milly. Here's what she had to say about Milly:
"Not only did we welcome our girls into the family, but we quickly grew to know Milly as Auntie Milly. She has such a warming personality and is extremely attentive to both babies and their parents.

We loved the way she interacted with our girls, often talking to them when completing tasks like feeding, washing them and passing them to us from the incubator. Thank you Auntie Milly!"
Congratulations to Milly and thank you to Katie for sharing those kind words.
Would you like to nominate your NICU Superhero?
If you would like to nominate a member of the neonatal team that cared for your baby, drop us an
email
or send us a direct message via our
Facebook page
. Let us know who you're nominating and why, and we'll take care of the rest! All NICU Superheroes will receive a special
NICU Superhero rosette
and a certificate...to learn more,
click here
.